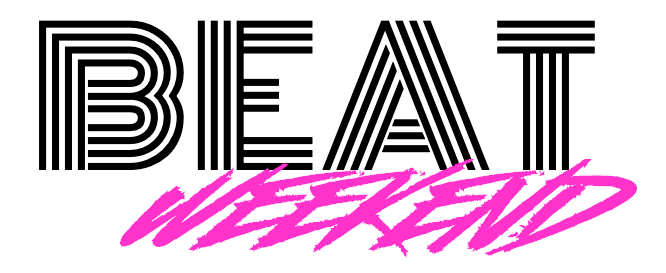 1. Assemble your crew
2. Make a new song & music video from mystery samples & prop
3. 48 hours
4. Winning Team takes home some $$
*Google Account Required
Stay Tuned for Next Beat Weekend
Previous Beat Weekend:
Greater Los Angeles, February 7-9
Hub 101
31416 Agoura Road #105
Westlake Village, CA
Beat Weekend™ All Rights Reserved 2020
© Untitled. All rights reserved.
Rules
Songs/Music Video should be 90 seconds to 2 ½ minutes. Please keep it within this range.
You must use one of the 5 samples. [samples are all in .wav files]
You are permitted to manipulate the sample (speed up, slow down, layer, etc.) However, it must be
clear and obvious the sample was used in the song.
You must clearly use the physical prop in your music video. The more creative and prominent its use the
better score.
No nudity in videos. Keep it PG-13
Lyrics also must be PG-13 and may not include racial or offensive words
Finished product must be rendered and uploaded (see button on beatweekend.com) by 3pm Sunday.
Please name the file with your crew
name underscore title of song/video ie: [crewname_title]
We recommend you bring a computer with the original video file in case of internet failure.
Finally, you own the music and the music video, we just ask for permission to share it on our website,Instagram or YouTube so we can spread the love of Beat Weekend.